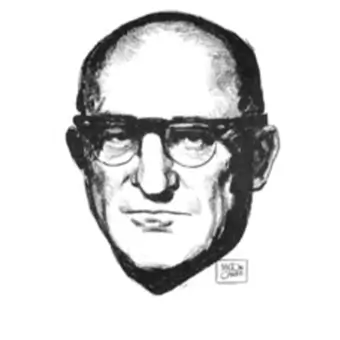 Edwin Albert Link was born in Huntington, Indiana in 1904. He learned to fly from barnstormers and him learn to fly. In 1927, Link acquired the first Cessna airplane ever delivered and took up barnstorming, charter flying and flight instruction.
Link was concerned about the cost of flight training and set out to do something about it. He constructed a fuselage-like device with a cockpit and controls that reproduced the motions and sensations of flying. He dubbed it the "Pilot-Maker."
Aviation schools were not initially interested in the trainer. Instead, amusement park operators were the first major customers. Consequently, most of his first models became fun rides.
Undeterred in his quest to lower the cost of flight training, Link opened his own flying school with his trainer advertising that students could "Learn to Fly for $85."  Acceptance of the trainer was slow. However, in 1934 the Army Air Corps saw the potential and purchased an initial six units.  Link formed Link Aviation, Incorporated to manufacture the flight training equipment. Over the next five years, his trainers would be used to train pilots in thirty-five countries. During World War II, Link's basic trainer, called the "Blue Box" was used by the military to teach instrument flying, aerial gunnery, bombing, navigation, automatic pilot and radar operation to a half-million airmen.
After the war, Link's advanced gunnery and navigation trainers gave rise to the first jet bomber simulator. Link's Blue Box became the basis for todays' advanced aircraft and spacecraft simulators, training millions of aviators and astronauts.
Link merged his company with General Precision Equipment Corporation serving as its president in 1958.
For extraordinary achievement, innovation and service to aviation, Indiana, the nation and the world, Edwin Link is inducted into the Indiana Aviation Hall of Fame the 8th day of July, 2020.