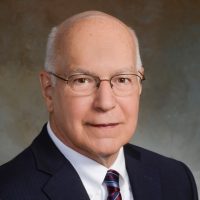 Richard Norris
Rick is a trial attorney and Mediator with Norris Choplin Schroeder LLP. He is an advocate of the American Board of Trial Advocates with many legal articles and presentations authored.
He is an active pilot holding an Airline Transport Pilot certificate with Instrument and Multi-Engine Ratings. He is also a Certified Flight Instructor for single and multi-engine aircraft and instruments and has logged more than 3,400 hours of flight time, and stays active as a speaker at aviation functions.
In 2015, Rick received the FAA Wright Brothers Master Pilot Award for his skills in aviation and safe operations for more than 50 years. Outside the office, Rick stays active with the non-profit Walker Charitable Foundation, Inc. which provides gap-funding scholarships to underprivileged high school students in Indianapolis.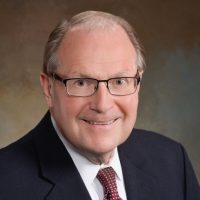 Robert Duncan
For 41 years, Bob Duncan was Executive Director, General Counsel, and Special Advisor to the CEO with the Indianapolis Airport Authority. A practicing lawyer, he held an appointment as Adjunct Professor of Aviation Law at the Indiana University McKinney School of Law for many years. As for flying, Bob holds Airline Transport Pilot and Certified Flight Instructor certificates for single and multi-engine aircraft with 8,300 hours logged.
He served as Chief Flight Instructor at several Indianapolis-area flight training facilities and for 34 years served as an FAA Designated Pilot Examiner. Bob was recognized with the FAA's Wright Brothers Master Pilot Award for more than 50 years of accident-free flying; was named a Sagamore of the Wabash in 2011; and named Aviation Indiana's Person of the Year in 1998. He was instrumental in writing and updating numerous, significant aviation-related Indiana statutes involving owner liability, airport zoning and taxation.
His community activity includes serving as a director and legislative chairperson for Aviation Indiana, as well as a board member of charitable foundations and the Brownsburg Public Library.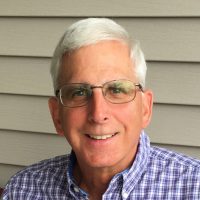 Bruce Montigney
Bruce is a former Federal Aviation Administration (FAA) aviation safety inspector who retired as the manager of the Indianapolis Flight Standards District Office. During 28 years with the FAA he held numerous general aviation and air carrier positions, including principal operations inspector for ATA Airlines, then the nation's 10th largest airline.
Before joining the FAA, Bruce was the King Air program manager at FlightSafety International's Toledo Learning Center and chief pilot for Gladieux Refinery in Fort Wayne, Indiana. He earned a B.A. degree from Northern Illinois University with majors in Political Science and History.
His aviation credentials include an Airline Transport Pilot certificate (single and multiengine land) and type ratings in BE1900, B727, B757/767, and CE500 aircraft. He also holds a Flight Instructor certificate with Airplane Single and Multiengine and Instrument ratings, a Ground Instructor certificate with Advanced and Instrument ratings, and a Flight Engineer certificate with a Turbojet rating.
Ryan Goodwin
Ryan Goodwin is an active member of the greater Indianapolis business and aviation community, serving as a board member of the Indianapolis Airport Authority since 2019.  Ryan spent 13 years in local government in Morgan County, culminating in service as the chairman of the Morgan County Board of Commissioners in 2019 and 2020.
Ryan earned a Bachelor's degree in business administration and economics from Liberty University and a Master of Business Administration (MBA) from Purdue University. In 2018, he was named one of the Top 10 "Best and Brightest" in government service. In 2021, he was named as a "Forty Under 40" by the Indianapolis Business Journal.
Ryan is a full-time flight instructor at the BMG Jet Center in Bloomington, holding flight instructor, ground instructor and commercial pilot certificates.
Sean White
Sean is an active, instrument-rated pilot and the Executive Vice President of FBO Operations for Jet Access. He was previously the Vice President and General Manager of First Wing Jet Center. He also previously provided wide-ranging management consulting to the general aviation industry, leading the Aircraft Owners and Pilots Association (AOPA) Regional Fly-In program.
Sean holds a B.S. in Business Administration from George Washington University and has worked extensively in business, economic development, and government. He served on the 2012 Indianapolis Super Bowl Host Committee where he worked with the FAA, Indianapolis Airport Authority, and other area stakeholders on preparations for air and passenger traffic associated with the event. He has also held positions with the U.S. Small Business Administration and U.S. Department of Housing and Urban Development.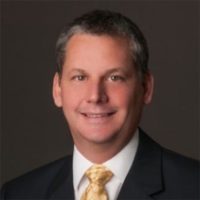 Bart Giesler
Bart is the Executive Director of Aviation Indiana (AI) which serves as the voice for the advancement of Indiana airports and advocate for all aspects of Indiana aviation.  As Executive Director, Bart works with the AI Board to develop and advocate the interests of the members and to strengthen the ability of aviation to serve our Indiana communities.  Bart was named Aviation Indiana's Person of the Year in 2012 and was the recipient of the 1998 Special Recognition Award.
Bart is also a Vice President with John Frick and Associates (JFA) where he works with JFA clients to achieve legislative, administrative, public relations and procurement goals.  He began learning the complexities of the Indiana State House and political process as a firm intern in 1989.
Bart holds a Bachelor of Science in Accounting degree from Indiana University.  He passed the CPA exam and worked for a Fortune 500 company as a cost accountant prior to joining JFA.  Bart also serves as a Board member for the New Palestine Baseball Backers.
JC Buehler
JC is an attorney and pilot. He holds an Airline Transport Pilot certificate with airplane and helicopter privileges; a flight instructor certificate; and type ratings in the IA-JET, CE500, CE525S, B727, B737, and B757/B767 aircraft. He attended Indiana University and the IU McKinney School of Law. His practice is concentrated in aviation and insurance law and mediation. 
From 1983 to 2008, JC was with ATA Airlines as a line pilot, check airman and corporate counsel. When not flying the line, he represented the airline before the FAA, NTSB, and DOT and was a member of the ICAO Disruptive Passenger Task Force, the Nav Database Working Group, and the Litigation Committee of the Airlines for America. He is now operations director and captain for a Part 135 charter company and an FAA Designated Pilot Examiner.  
His professional activities include several aviation and law articles and lecturing at legal education classes. He is an adjunct professor of Aviation Law at the I.U. McKinney School of Law and previously lectured in business law at the IU Kelley School of Business and the University of Indianapolis.
JC is a member of the Lawyer-Pilots Bar Association, the International Air & Transportation Safety Bar Association, and Quiet Birdmen. He serves on the boards of Science on Tap, Inc. and Heroes Club, Inc. and volunteers with the Hamilton County Sheriff's Department.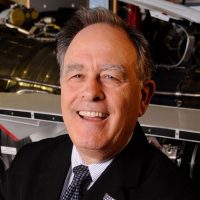 David Newill
Dave is a former Executive for Rolls-Royce and the past President of the Rolls-Royce Heritage Trust – Allison Branch-James A. Allison Exhibition. An American Institute of Aeronautics and Astronautics Associate Fellow (AIAA) he is also a former USAF Pilot and holds Commercial Single, Multi, Jet, Glider and Instrument ratings. He is a regular Experimental Aircraft Association Young Eagles volunteer pilot, and is recognized as an aviation historian with presentations at the Aircraft Engine Historical Society and Smithsonian Air & Space Common Concerns Conferences.
As a turbine engine engineer and new engine program manager, he traveled internationally supporting both large turboprop and helicopter engine fleets and customers. David was formerly a Soaring Society of America Director and head of its Clubs and Growth & Development committees. He also served as a Director of the AIAA successfully leading the corporate membership development team.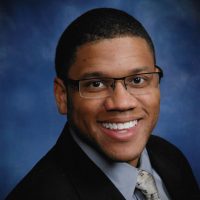 Ryan Lynch
Ryan's aviation career began at a young 14 years of age. Since then, he has earned his Airline Transport Pilot, Remote Pilot, and Flight Instructor certificates along with type ratings in ERJ 170/190 and EMB 135/145 aircraft. He is a captain with Republic Airways where he also serves as a Senior Flight Training Standards Instructor, Manager of the Pilot Mentorship Program, a Team Leader Flight Operations Projects, and a Senior Pilot Recruiter.  
Ryan holds a Master of Arts in Organizational Leadership from Liberty University and a Bachelor of Science degree in Aeronautical Science from Embry-Riddle Aeronautical University.  
Ryan's commitment for community service is ongoing. He serves in various Director positions for non-profit organizations and directs community programs for student mentoring in education and development programs. He previously served as an educator/professor at the Purdue University Polytechnic, Indianapolis. He is the Founder/Board Chairman of The NAYR (National Aviation Youth Resources) Foundation Inc, an aviation youth organization in Indiana encouraging young aviators.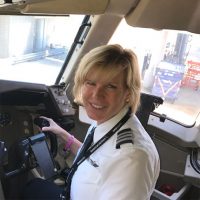 Jennifer Mullett
Jenny is a professional pilot. She was taught to fly at 16 by her father, an international corporate pilot. Her aviation career began at Purdue University where she earned a B.S. in Aviation Technology in 1992 and served as Vice President of the professional collegiate aviation fraternity, Alpha Eta Rho.
Her diverse flying career includes an Airline Transport Pilot certificate with Flight Instructor and Flight Engineer certificates. She holds type ratings in CE525S, HS-125, SF340, CE560XL, B757/767, B787 and G-IV and has over 10,000 hours flight time. 
Jenny has flown with American Airlines since 2001 and recently upgraded to B787 first officer. She previously flew the B757 and B767 in domestic and international operations. Prior to American, Jenny served as the Chief Part 141 Flight Instructor for Metro Aviation before advancing into the Part 135 Charter Department eventually becoming Chief Pilot. 
In her corporate flying career, Jenny flew the Hawker 800 and Saab 340 aircraft types for Cummins Engine Co. and as a Gulfstream G-IV captain for Eli Lilly and Co.
In her spare time, Jenny is an active flight instructor, and volunteers at High School Career days to pass along her flying passion and encouragement to aspiring aviators.
Christopher Gray
Chris is the managing director of Graysmark Business Systems, an Indiana-based consulting, research, and design firm and an adjunct professor of Informatics Fundamentals at the Ivy Tech School of Information Technology.
Chris served in the United States Navy from 1985-1992 as an aviation electronics technician stationed at NAS Whidbey Island, Washington.  As a "Viking" assigned to VAQ-129, Chris participated in several blue-water airwing detachments aboard various capital ships, including USS Enterprise (CVN-65) and USS Nimitz (CVN-68).
Chris was also a fixture at the Whidbey Island Navy Flying Club (WINFC) where, in 1988, he earned his private pilot license while flying a variety of aircraft, including the C150, C152, C172, PA-28-140, PA-28-180, and T-34B.
Chris holds a Bachelor of Science in IT Management and a Master of Business Administration from Western Governors University.  In 2020, Chris earned a Certificate of Leadership and Management from The Wharton School of the University of Pennsylvania. 
Chris participates in several community outreach programs and, in 2018, was awarded the President's Lifetime Achievement Award by President Donald J. Trump for contributing over 4000 hours of community service.  In 2021, Chris retired from the Hamilton County Sheriff's Office after serving the citizens of Hamilton County for 12 years as a reserve patrol deputy.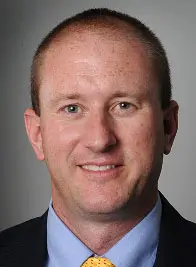 Brian Dillman
Brian has been an Associate Professor of Aviation and Transportation Technology at Purdue University since 
July 2007
.   Brian holds an ATP and Certified Flight Instructor certificates and is a Designated Pilot Examiner with Private, Commercial, Instrument, Multi-Engine, Flight Instructor, and Sport Pilot designations.
Brian has taught at Purdue since 2001 primarily in flight and within the Aviation Technology Department. He has served as an FAA accident prevention specialist since 1998, a member of the FAA Safety Team since 2007, and a Designated Pilot Examiner since 2006.  He has logged over 5000 hours total flight hours including over 400 hours of aerobatic/upset recovery experience. 
Brian has been active in the science of aviation. He has
 extensive experience is developing methods, implementing programs, and evaluating systems within all areas of aviation.  His multidisciplinary team he led completed an online educational tool
 to simulate a design, test, and build concept for aircraft with the intent for it to be utilized in small educational modules. 
His current research activity includes developments in aircraft data collected from both engine and flight inputs, incident databases, preflight modification and assessments, situational judgment tests, aeronautical decision making, upset recovery training, and angle of attack systems and displays.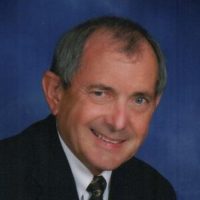 Robert "Mitch" Grundman II (1946-2017)
Mitch Grundman was a Professor Emeritus of Aviation Technology at Purdue University and an original founding Director of the Indiana Aviation Hall of Fame. Mitch's long and distinguished flying career began with a Private Pilot certificate in 1964 and remained his passion until his passing in 2017.
He graduated from Purdue in 1968 with a major in Management and minor in Aviation Technology, then found a home at Purdue as flight instructor where he taught and inspired hundreds of pilots as a flight, ground and simulator instructor.
He served as Chief Instructor for 18 years and flew the Purdue staff transport aircraft to all contiguous 48 states. To interact with students, Mitch spent 36 years as a faculty fellow at Purdue's Fowler Courts and Hillenbrand Hall. Mitch's career in Purdue's Aviation Technology Department spanned 46 years and included 21,000 flight hours and serving 46 years as an FAA Designated Pilot Examiner before he retired in May, 2014.
Upon his retirement, Purdue initiated the "Mitch Grundman Flight Instructor of the Month Award." In 2014, Mitch was presented with the FAA's Wright Brothers "Master Pilot" Award.